Can your AR protect you from UV ?
Most people know that UV lights are bad for your skin and eyes.
What do you think if your AR coating reflects UV lights to your eyes?
Do you know that most of normal AR reflect more UV light than naked (no coated) lens?
You never be able to aware of this, because human eyes can not recognize UV light...
​We have a solution, VIOFF.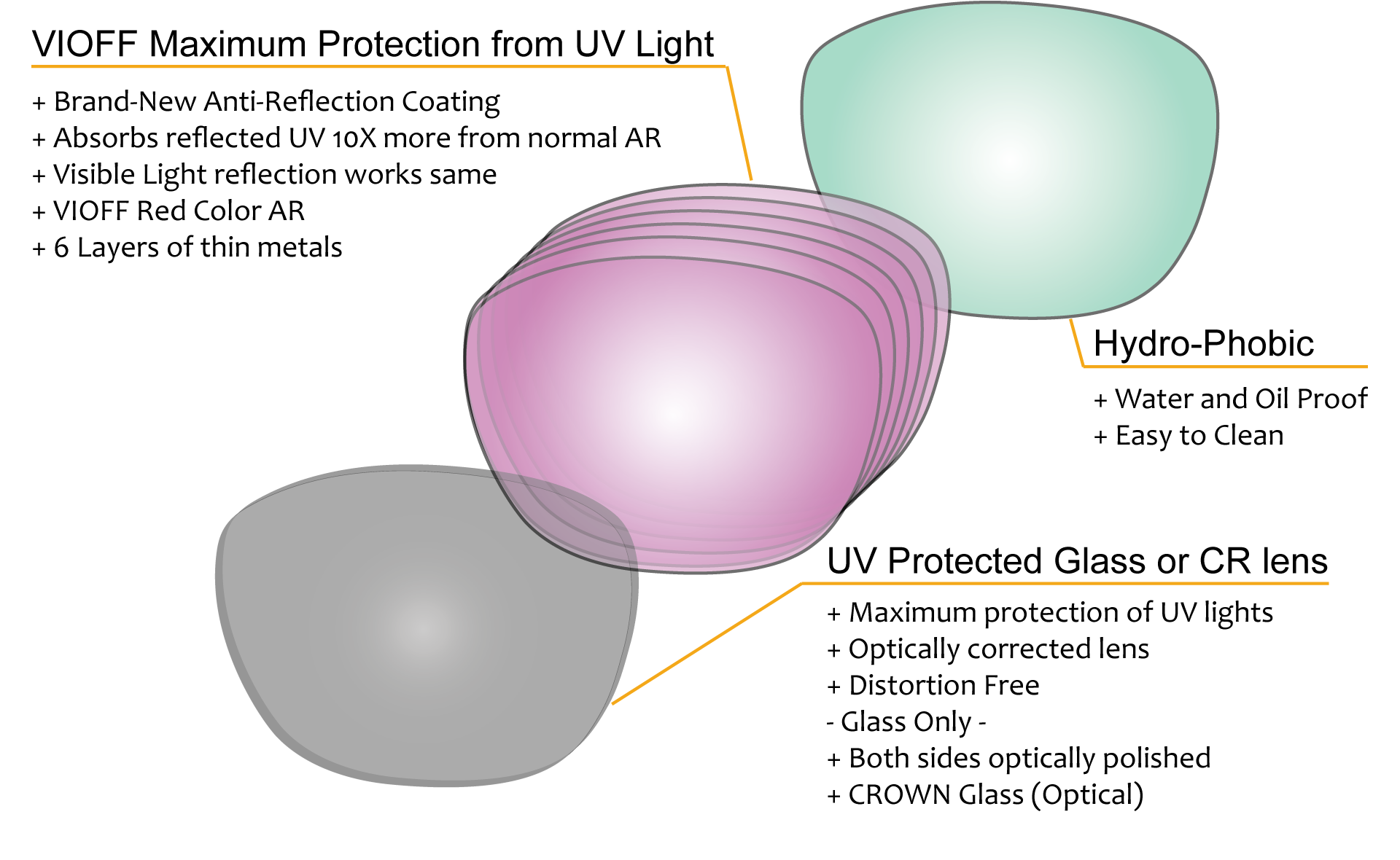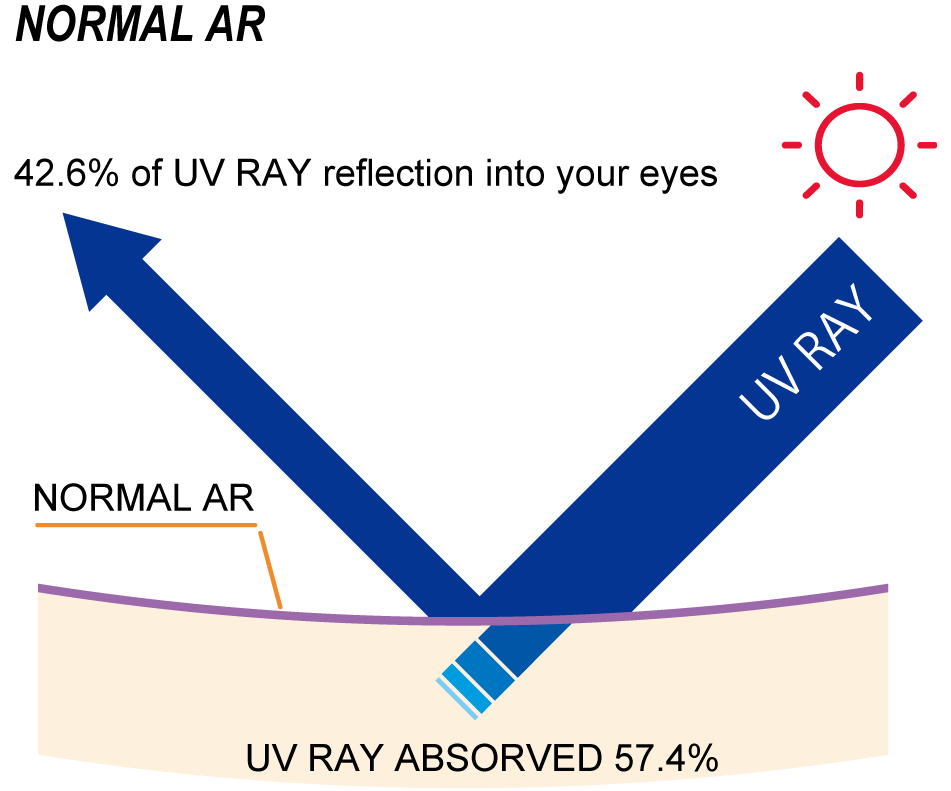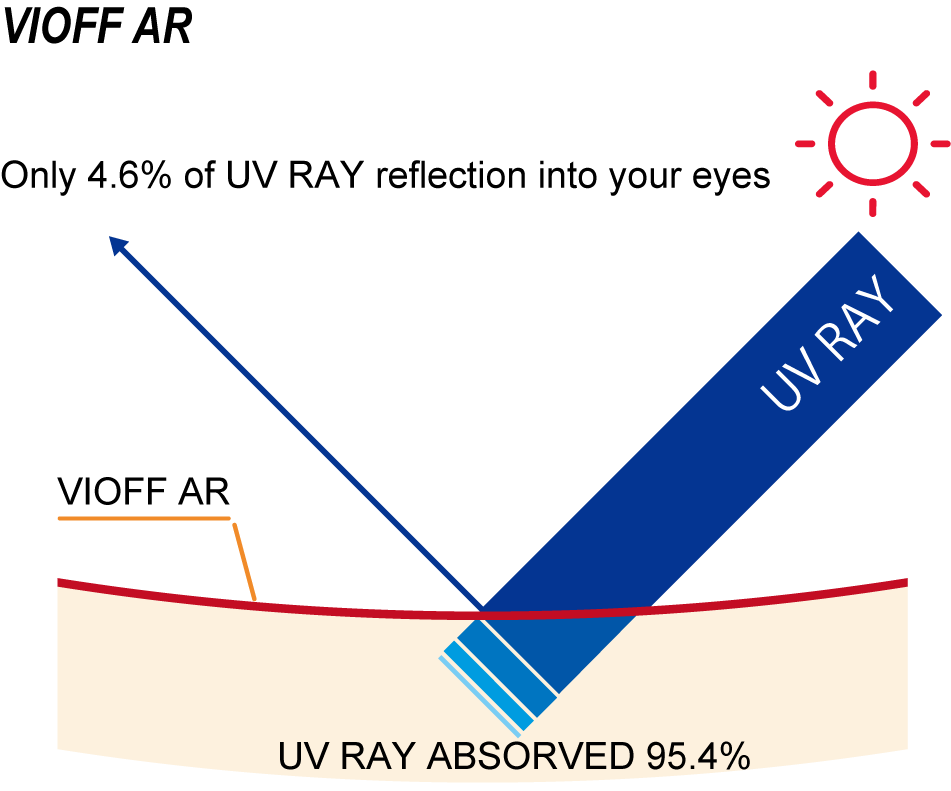 360° UV PROTECTION
---
AR works great for visible light and reduces reflection from the light backside.

We have measured various of existing AR coatings and found that most of all AR coatings will reflect UV light than naked lens. It reduces visible light reflection ONLY...
​

AR coating is the thin metal layers. It is same composition of Mirror coating which reflect and shine. Normal AR reduces reflection of Visible lights ONLY...
​
​
Please check the comparison of Normal AR and our VIOFF.

UV Reflection rate
NORMAL AR 42.6%
VIOFF AR 4.6%

​
We call 360° UV PROTECTION.
​
The VIOFF has most protection from UV lights ever.